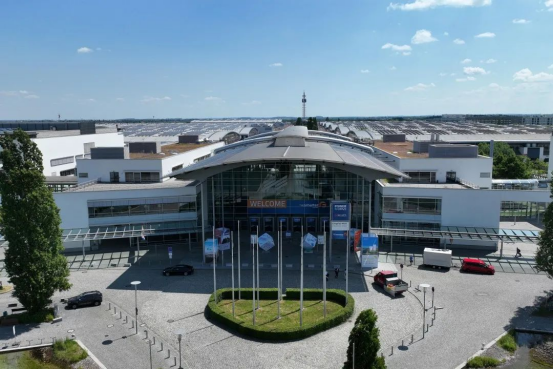 From June 14th to 16th, 2023, the Intersolar Europe 2023, a prestigious solar technology exhibition, was successfully held at the Munich Trade Fair Centre. Yingli Gain Solar made a dazzling appearance in Hall A3, showcasing its full range of BIPV solutions and a variety of products. The company became a striking focal point, attracting the sustained interest of many international customers and receiving their applause and acclaim.
01 Grand Debut on the Global Stage
Intersolar Europe 2023 stands out as one of the largest and most influential solar technology exhibitions globally. Since the inception in 1991, it has continuously expanded and has now become the largest solar technology and product trade fair in Europe. Spanning across an exhibition area of 140,000 square meters, this year's event featured over 1600 exhibiting companies and attracted more than 100,000 visitors.
Intersolar Europe 2023 provided an exceptional platform for elite professionals in international solar energy, including manufacturers, suppliers, distributors, developers, investors, and installation companies, to collaborate and contribute to the development of the new energy industry. It also presented an ideal opportunity for Yingli Gain Solar to make a grand appearance and showcase its comprehensive range of BIPV solutions and diverse product portfolio.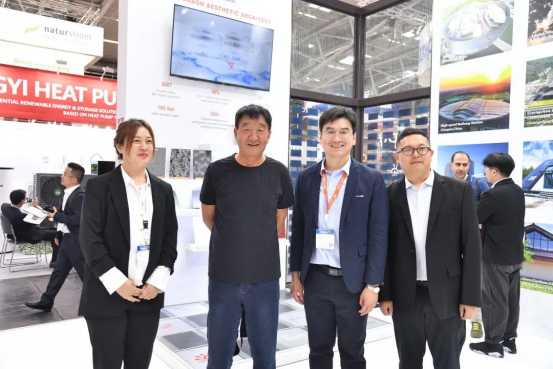 Founder of Yingli Group, Mr. Miao Liansheng (2nd from left),
and General Manager of Yingli Gain Solar, Mr. Zhang Yifei (3rd from left)
02 Popular Products Setting the Trend
During the exhibition, The premium and high-performance products from Gain Solar captivated the attention of numerous visitors, including the Solar Tile, Colored Glaze · Crystal Clear, Black Brick· Marble, Artistic Solar Panels, and solar floor tile.
The Solar Tile series represents a revolutionary approach in which PV modules are transformed into power-generating roof tiles. These tiles not only serve as traditional roofing materials but also have the ability to generate electricity. By incorporating this innovative technology, buildings can be transformed into sources of positive energy, promoting sustainability and renewable energy generation. The Solar Tile series finds versatile applications in different architectural styles, including traditional Chinese buildings, energy-efficient renovations, rural and urban development, distinctive towns, and villas.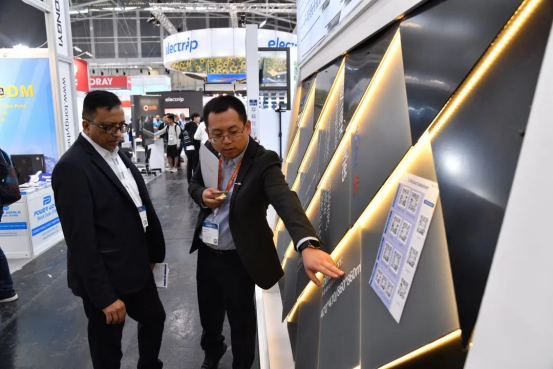 Colored Glaze · Crystal Clear, is the first domestically produced high-transparency crystalline silicon PV building material. It features sliced crystalline silicon cells uniformly arranged, enabling unobstructed visual effects when used in courtyards, roads, and building fences.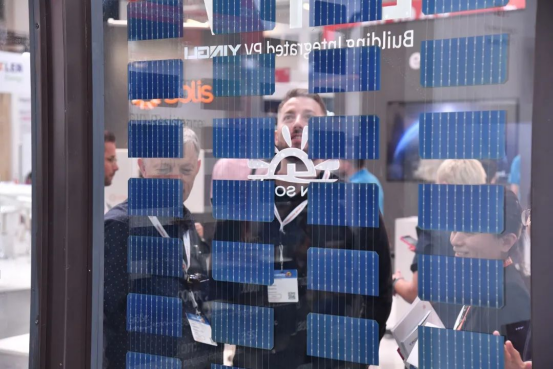 Black Brick·Marble breaks the mold of traditional PV designs with its unique appearance and colors. It is a series of crystalline silicon PV building materials inspired by stone textures. They are corrosion-resistant, colorfast, easy to clean, lightweight, and feature a hook installation system, eliminating the need for on-site cutting and grinding processes used with traditional stone materials. These materials find applications in building facades, traditional wall decorations, and can be used in conjunction with insulation boards to enhance energy efficiency in buildings. They are commonly used in urban public buildings.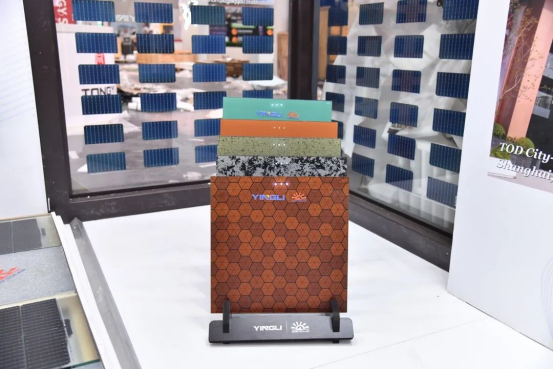 Artistic Solar Panel introduce PV technology to the front glass of large modules, employing high-transparency nano-coating coloring processes. The principle of spectral selectivity not only enhances the visual appeal of the large modules but also improves their performance. By selectively reflecting specific wavelengths, these modules achieve high transmittance, resulting in higher photovoltaic conversion efficiency. This combination of functionality and aesthetics allows for the coexistence of strength and beauty in solar energy solutions.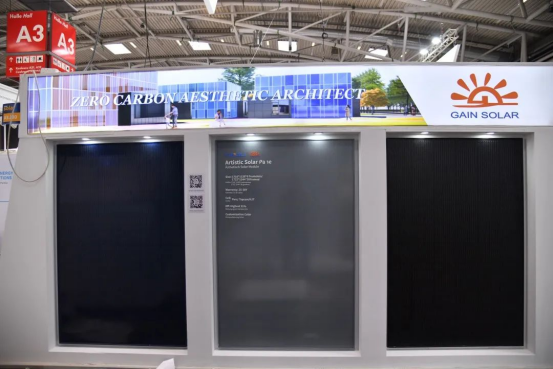 Solar floor tiles are a groundbreaking type of tiles that seamlessly integrate PV power generation technology. They harness solar energy to power the illuminating tiles, employing a footstep induction design. With each step, the tiles emit a dazzling array of colors, greatly enhancing the interaction and amusement between individuals and the pathway. This innovative product enables self-consumption of the PV-generated electricity and incorporates specialized waterproofing and electrical leakage prevention designs. Operating at low voltage, it eliminates the need for additional wiring to connect to the mains, thereby mitigating the risk of electrical hazards during prolonged outdoor usage. Solar floor tiles find wide-ranging applications in public spaces such as tourist attractions, parks, squares, and pedestrian streets, contributing to the creation of low-carbon and highly popular urban landmarks.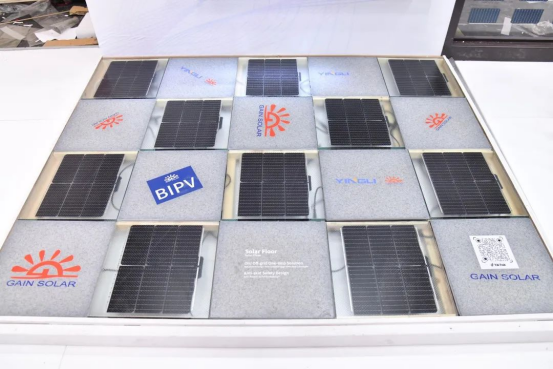 The site was filled with overwhelming popularity and a vibrant atmosphere. At Yingli Gain Solar's booth, authoritative experts made extensive discussions and exchanges with numerous participating clients. Emphasizing the reliability of full lifecycle operation, they showcased the technical advantages of products, including flexible customization of color, pattern, size, shape, structural thickness, and light transmittance. This comprehensive presentation fully demonstrated Yingli Gain Solar's formidable strength in innovation, R&D, and practical applications in the BIPV field.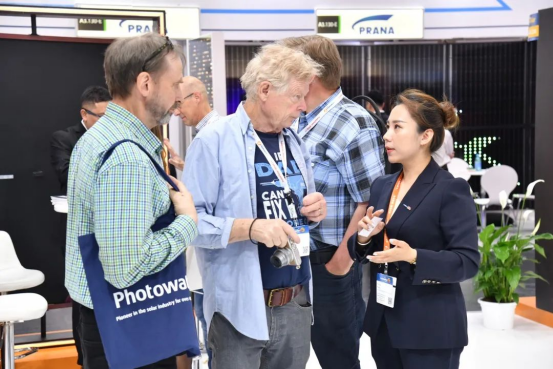 03 Forging New Paths, Embracing New Opportunities
Currently, the energy revolution is fervently transforming the global energy ecosystem. In this transformation, solar photovoltaic (PV) power generation has taken center stage as a green, low-carbon, and environmentally sustainable renewable energy source. As one of the optimal solutions for integrating PV technology, BIPV represents a significant manifestation of green architecture. It holds immense market potential, with a projected market size exceeding hundreds of billions, presenting a vast blue ocean of opportunities.
Germany is one of the leading countries globally in terms of installed capacity for solar photovoltaic (PV) power generation, particularly in the residential sector. As early as 2017, approximately 35% of households in Germany had installed rooftop solar panels, enabling self-consumption of generated electricity. The integration of PV systems with buildings and harmonious coexistence with nature has become a reality.
Yifei Zhang, the General Manager of Yingli Gain Solar, emphasized that the participation in the Intersolar Europe exhibition in Munich, Germany, serves not only as a platform to showcase company's products and technologies but also as an opportunity to demonstrate strategic industrial positioning and plans for the European BIPV market. By leveraging the specialized platform of Intersolar, Yingli Gain Solar aims to infuse the European market with a continuous supply of clean energy and innovative solutions, firmly establishing our foothold and ushering in a new era in BIPV.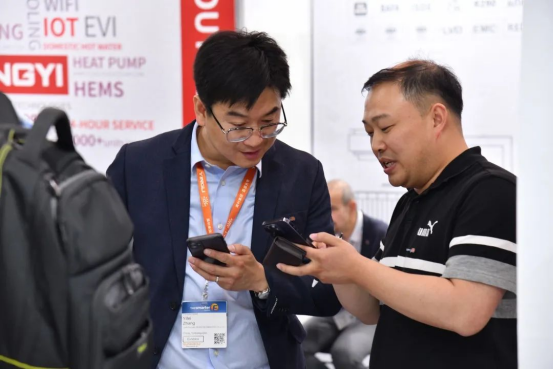 Under the framework of the Paris Agreement, carbon emissions reduction has become a global consensus, and the adoption of new energy solutions such as BIPV holds significant importance for achieving energy efficiency and emission reduction in the global construction industry. As one of the leading enterprises in the global BIPV sector, Yingli Gain Solar embraces a green and high-quality development philosophy. We actively explore innovative research and development of BIPV solutions and practical applications. Through customized products, personalized processes, comprehensive marketing strategies, meticulous management, and multi-scenario applications throughout the entire lifecycle, we aim to provide intelligent solutions that enable customers worldwide to experience seamless one-stop service.