Creative Renewable Energy Application in Construction Industry|Solar Power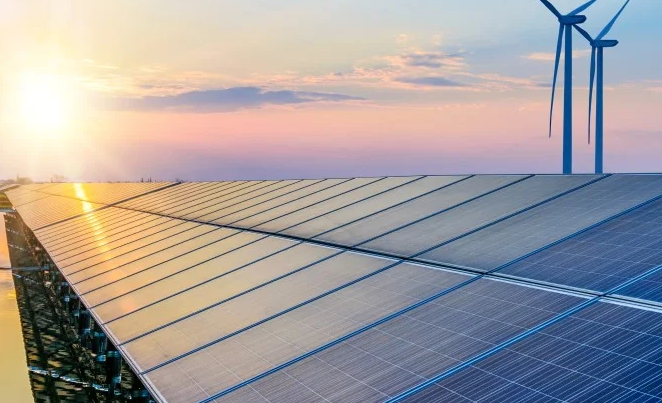 According to the 2020 Global Status Report for Buildings and Construction, despite the fact that global building energy consumption remained the same from the previous year, energy-related carbon dioxide emissions increased to 9.95 gigatons in 2019.This rise is due to a move away from the direct use of oil, coal, and conventional biomass toward electricity. The process produces a higher carbon content because it utilizes many fossil fuels.
So going green to create sustainable systems and technology is the best trend currently leading the construction industry's direction. This movement has shifted many aspects of the building process, resulting in numerous innovative concepts that companies now utilize to optimize their work. One such innovation is renewable energy. The commonly green energy covers solar power,wind energy, hydroelectric energy and hydrogen fuel cells.
Among these types of creative renewable energy, solar power is often the most discussed form of renewable energy and it's also the one that is seeing the greatest implementation within the construction sector. This is telling three kinds of application in photovoltaic industry.
The Application of Solar Power
1.Building-integrated photovoltaics (BIPV)
Building-integrated photovoltaics (BIPV) are special materials that can be used instead of traditional building materials in areas such as the roof, skylights, or facades to generate electricity.
One advantage of BIPV is to save the cost by replacing building materials and labor needed for the area where the BIPV materials are used. It is also useful when the appearance of the building is important, as traditional solar panels can sometimes clash with the desired look of the building.
2.Solar tiles
Solar tiles are roof-integrated BIPV modules identical to conventional roof tiles. They are installed at geometrically defined places on the roof near the conventional tiles. Moreover, solar tiles uphold both the functional and aesthetic aspects of BIPV. Furthermore, uniformity in design can be achieved after integrating solar tiles on rooftops.
The Role of Flexibility in Photovoltaic and Battery Optimal Sizing towards a Decarbonized Residential Sector, so the PEDF (Photovoltaic, Energy storage, Direct current, Flexibility) system combine with BIPV products can easy to solve the Application of PV in green architecture.
PEDF combination of four technologies of Photovoltaic, Energy storage, Direct current and Flexibility
Reliable Photovoltaic Expert- Grain Solar
Gain Solar is a an carbon neutral solutions expert company which can provide the building photovoltaic-integrated (BIPV) green material, solar roof tiles and one-stop solution system for customers. Our BIPV products include solar facades, solar glass, solar roof tile, siding, greenhouses, railings, and more. These systems have frameless modules, hidden mounting, homogeneous surfaces, and can feature the appearance of any material or colour.
We envision a world where solar energy is generated by any surface touched by the sun. If you want to know more information and applications, welcome to contact us, please visit our website at https://www.zhuomaoyp.com We will be happy to help you out!