"Intelligent Manufacturing in China" in the International Market | Yingli Jiasheng Appeared at Saudi Big 5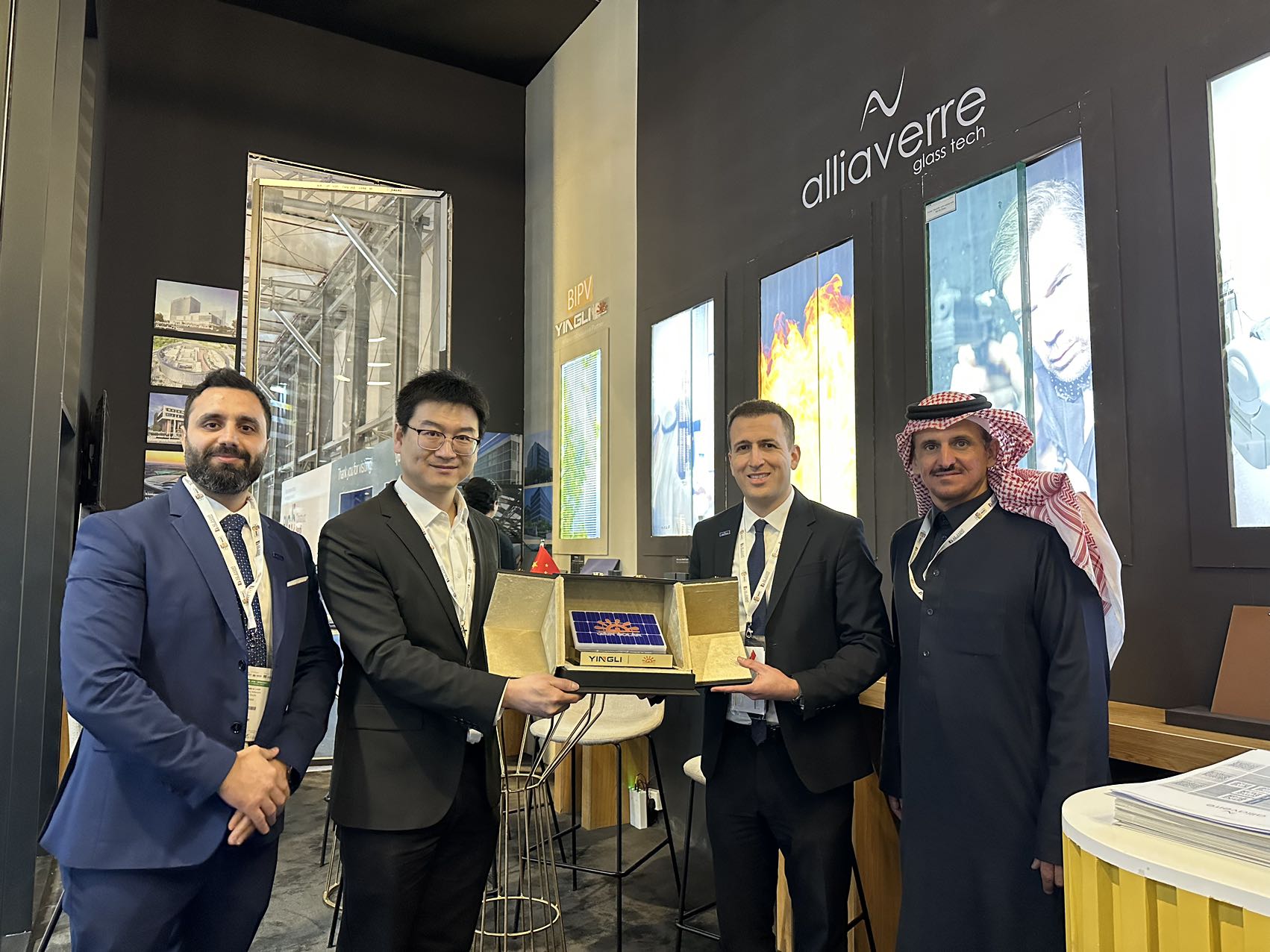 From February 18th to 21st, the Big 5 Saudi in 2023 were grandly held at Riyadh International Exhibition Centre in Arab.
As one of the earliest companies engaged in the BIPV industry in China, Yingli Gain Solar made a shocking appearance with Chinese-style photovoltaic building materials such as Black Bricks, Colored Glaze and Colored Crystal. Yingli Gain Solar has demonstrated the company's technical concepts which takes Chinese-style photovoltaic building materials as core and provided professional BIPV solutions to international customers.
This exhibition has attracted more than 700 enterprises from 40 countries including China, Dubai, UAE, Saudi Arabia, France, Italy and so on. Its range covers building materials, doors, windows and building facade, stone, air conditioning systems and other comprehensive building material mechanical equipment, etc.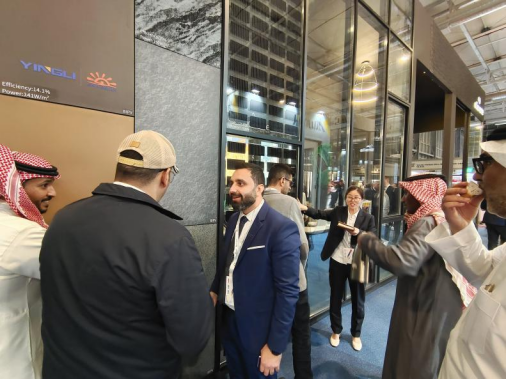 Saudi Arabia is one of the most important countries in the Middle East, and it is also one of the key market for Yingli Gain Solar. Due to the participation of many professional exhibitors and visitors, the exhibition provides an excellent platform for professionals in the Middle East that they can establish contacts, conduct business and promote sales.
With its exclusive optical nano-coating technology and multi-chip combination process, Yingli Gain Solar became the focus of the exhibition, and many visitors and exhibitors came here on the second day for its reputation. Zhang Yifei, general manager of Yingli Gain Solar, explained Chinese-style photovoltaic building materials to customers in detail, and introduced its advantages and costs in the BIPV industry.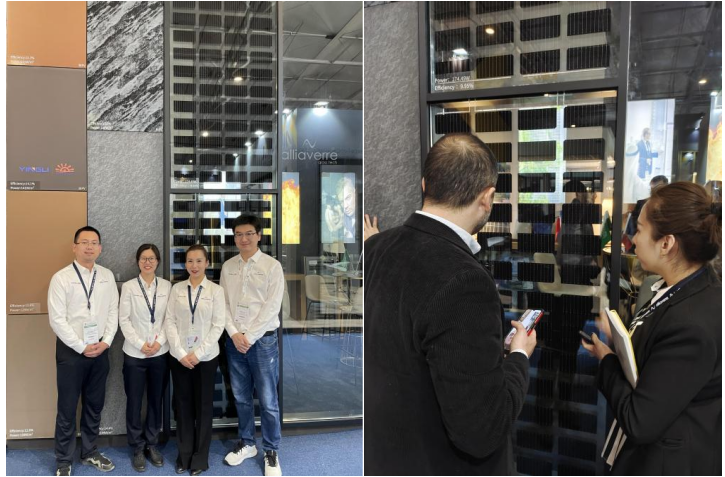 The Colored Crystal exhibited this time is a rare high-transmittance crystalline silicon photovoltaic building material. It has an ultra-narrow bezel design and unobstructed view. It can form different patterns and beautify the building by adjusting the spacing between the cells and the width of them. It can be applied to lightening roofs, curtain walls, balcony fences, etc., achieving high light transmittance and unobstructed visual effects.
Since its establishment 16 years ago, Yingli Gain Solar has invested nearly 1 billion yuan in research and development, which has launched 13 generations of BIPV products. The business covers nearly 100 countries and regions in the world, such as the United Kingdom, Germany, the Netherlands, and the Middle East. Besides, its production has been applied more than 700,000 square meters and taken 40% share in the market, which means reducing carbon by nearly 100,000 tons for the construction industry every year, and decreasing energy consumption by an average of 5.5 %.
In the future, Yingli Gain Solar will continue to explore new models of industrial cooperation, promote the development and innovation of China's BIPV industry, accelerate overseas exports to realize the production deployment in high-consumption developed countries such as Europe and the United States. In the meanwhile, YingLi Gain Solar will also actively participate in the BIPV construction work with developing countries such as Saudi Arabia, Africa, and India.