On May 26th, the 16th SNEC Exhibition successfully concluded at the Shanghai. Retaining its grandeur from previous years, the world's largest solar PV exhibition attracted over 500,000 visitors. Among the bustling crowd at Yingli Gain Solar's booth in Hall W5, there was a remarkable buzz and excitement, garnering high popularity and widespread attention.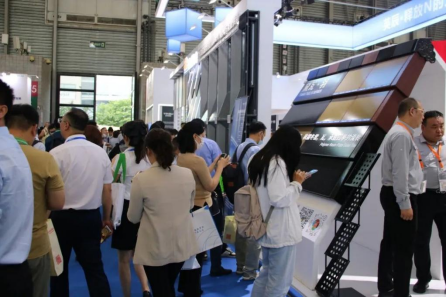 As the most influential and globally recognized international solar event, SNEC exhibition's highlight event, the "Top 10 Highlights Selection and Awards Ceremony," took place on the closing day, attracting significant attention.
The "Top 10 Highlights" selection is a crucial part of the SNEC exhibition, aiming to showcase the most outstanding technologies and products that stand out from the vast array of exhibits. It encourages and acknowledges technological innovation in the solar and hydrogen storage industries, promotes the industry's focus on cutting-edge technology, takes the lead in core technological advancements, and seizes control of future development.
The selection criteria include "advancement," "originality," and "social impact." Technologies and products that embody these qualities, showcasing advancements and originality on the world are more likely to be awarded. They can generate substantial social impact and attract a large audience in society.
In this year's "Top 10 Highlights Selection" event,Yingli Gain Solar was honored with the prestigious "Megawatt Emerald Award" for its excellent product and innovative technology- Black Brick series of eco-friendly building materials. This achievement not only signifies the company's strength and brand recognition within the industry but also is the second time for Yingli Gain Solar awarded in the "Top 10 Highlights Selection" at SNEC.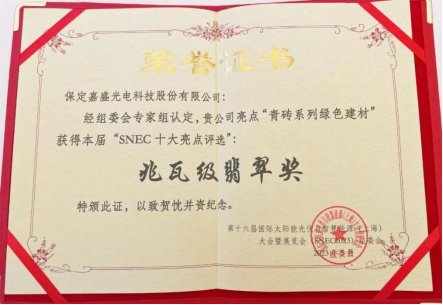 The Black Brick breaks away from traditional photovoltaic designs in terms of appearance and color. It is a collection of crystalline silicon photovoltaic building materials that imitate stone textures. These materials are specifically designed as a novel type of exterior wall material, offering corrosion resistance, color fastness, easy maintenance, lightweight, and hook-type installation. They eliminate the need for traditional on-site stone cutting and grinding processes. These materials can replace conventional building materials for architectural facades and traditional exterior wall decorations. Moreover, they can be used in conjunction with insulation boards to enhance building energy efficiency, making them highly suitable for various urban public structures.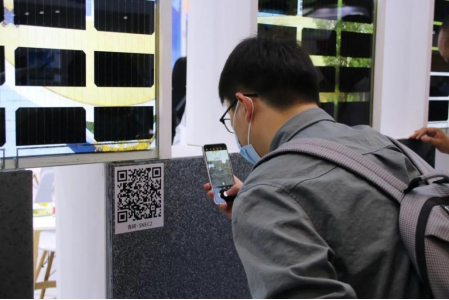 Zhang Yifei, the General Manager of Yingli Gain Solar, stated that the design inspiration of the crystalline silicon photovoltaic building materials comes from traditional Chinese architectural culture. The product names, such as Black Brick, Solar Tile, and Colored Glaze, are derived from ancient Chinese architectural language. From research and development to production, these materials leverage Chinese globally leading crystalline silicon photovoltaic technology, showcasing Chinese prowess in technological innovation. Furthermore, we also incorporated elements from the styles of the ancient Eight Architectural Schools and the climate characteristics of different regions to customize the products, ensuring their aesthetic and functional suitability for Chinese living requirements.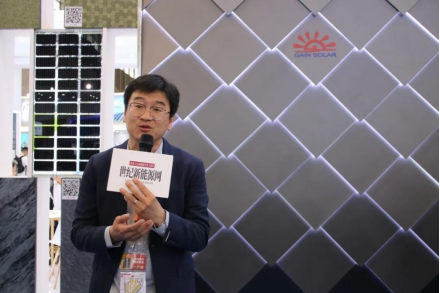 At this exhibition, Yingli Gain Solar also hosted a promotional event with the theme of "Zero Carbon Roofing Solutions." The goal was to continue, inherit, and innovate in the realm of BIPV, striving for carbon neutrality in construction and pushing the boundaries of architectural electricity generation. Moreover, Gain Solar pledged to provide customers with customized products, personalized processes, comprehensive marketing, meticulous management, and intelligent solutions for multi-scenario applications throughout the entire lifecycle, ensuring a seamless one-stop service experience.
Irrespective of societal progress, the integration of technology and architectural aesthetics knows no bounds. Gain Solar is wholeheartedly advancing the stylish progression of BIPV, reshaping the landscape of photovoltaic and building applications, and spearheading the new wave of green architecture.
Furthermore, the Intersolar Europe exhibition, Germany's most significant and influential solar energy trade show to date, will be hosted from June 14th to June 16th at the magnificent Munich International Exhibition Center. Gathering renowned international industry leaders, this event serves as a platform for sharing the latest solar technologies. Fueled by determination and poised for action, Gain Solar will set sail with unwavering enthusiasm, marching forward with grandeur. Meet us at booth A3.230, and we look forward to seeing you there!