Solar Roofs
A solar roof is a roof system that uses solar energy to generate electricity and meet the various needs of a building. It consists of solar panels, brackets, inverters and other components that convert solar electricity into direct current or alternating current to meet the electricity needs of the roof and the interior of the building. Compared to conventional roofs, solar roofs not only save energy and reduce carbon emissions but are also aesthetically pleasing, durable and safe, making them one of the most important options for sustainable development in the future. As a solar roof manufacturer, we are committed to providing our customers with high-quality, efficient and customized products and services, so that you can enjoy the convenience and dividends of green energy!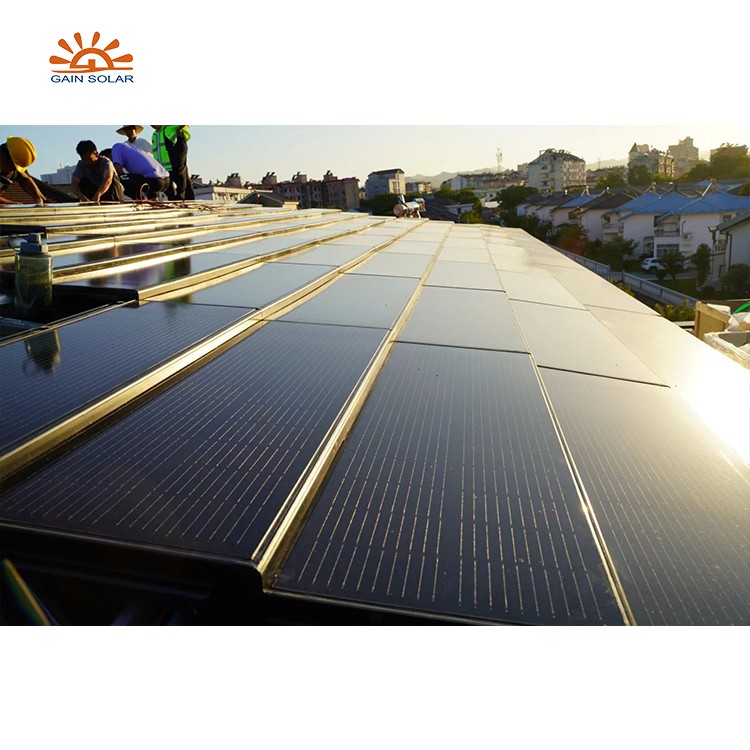 In addition to improving the quality of life in every way, solar roofs demonstrate excellent performance in terms of aesthetics, durability and safety. We believe that "energy saving, carbon emission reduction, aesthetics, durability and safety" are the best interpretations of the practical and useful values that solar roofs bring to people.
Energy saving: Solar roofs use solar energy to convert light energy into electricity, which can power your house and reduce your energy use. In areas with plenty of sun, solar roofs can provide a large amount of energy, helping residents to reduce their electricity bills and save energy.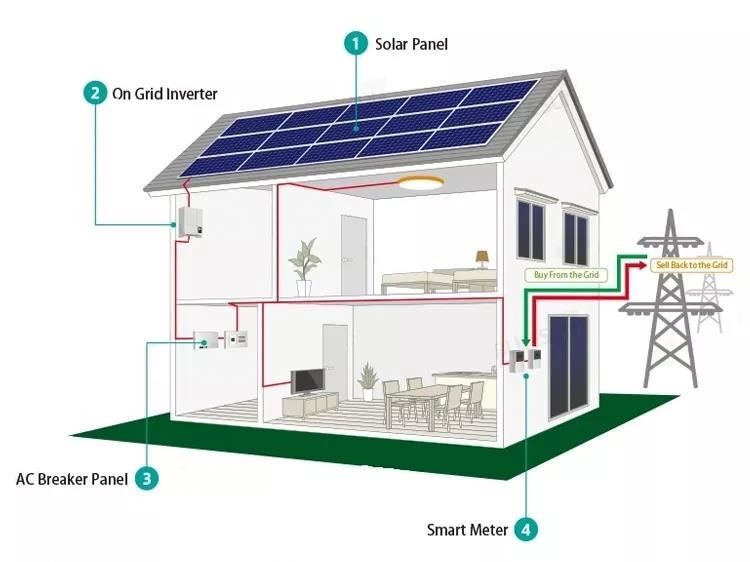 Reducing carbon emissions: solar roofs are suitable for a wide range of applications and significantly reduce the use of fossil fuels, so reducing the harm to the environment and also making an important contribution to improving air quality.
Aesthetically pleasing: our solar roofs are carefully designed to be aesthetically pleasing and our products are available in a wide range of colours, matching architectural styles to provide many aesthetic options.
Durable: Made from special materials and equipped with high quality technology, solar roofs offer superior durability, wind load resistance, water and fire resistance and a long service life.
Safety: the solar roof installation technology, which is carried out through a process of professional certification, installation and commissioning, poses no risk to the roof itself or to the occupants and is also very environmentally friendly, so it does not have a negative impact on humans.
Reducing costs:
More and more countries are taking the use of solar energy seriously and are giving some support and incentives in terms of policy to promote the spread of solar roofs around the world.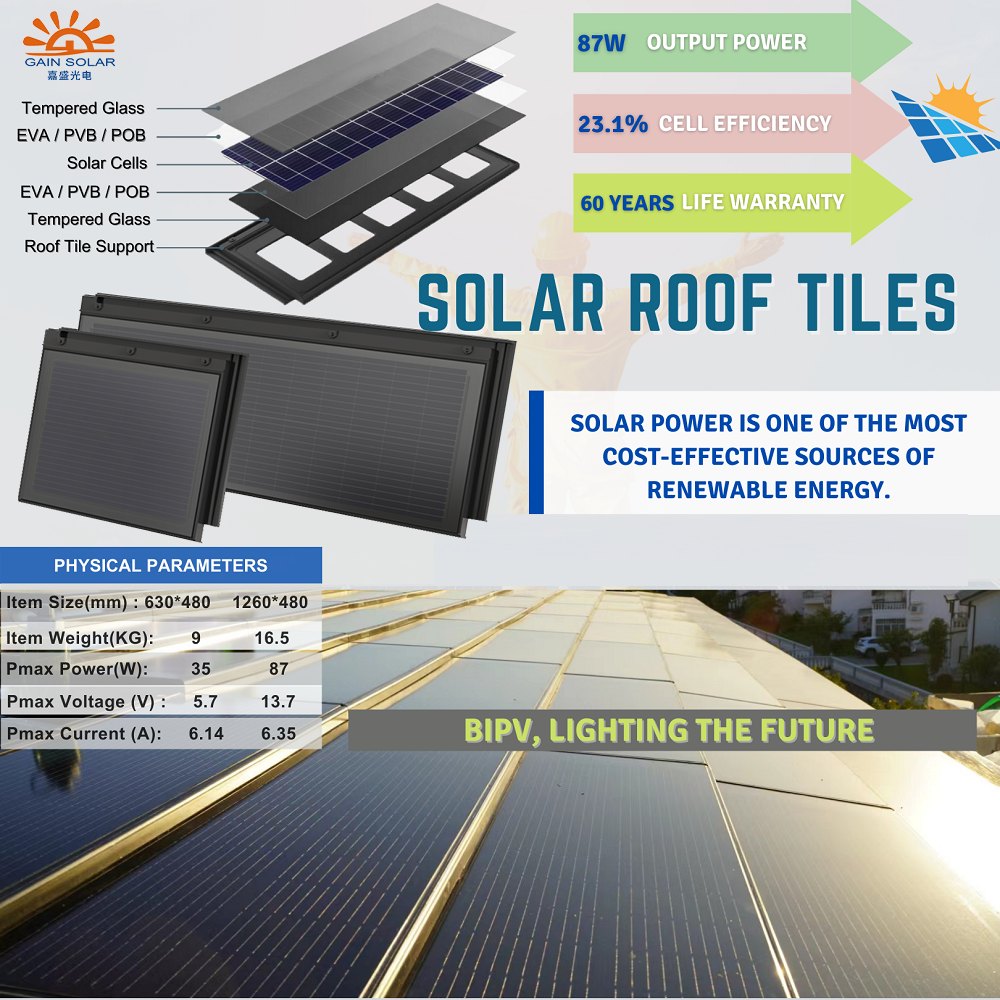 USA: The US government encourages residents and businesses to install solar roofs through federal tax credits, state tax credits and other means.
Germany: As a leader in the solar energy market, the German government has developed several subsidies for solar hot water and photovoltaic roofs.
Australia: The Australian government offers a number of financial support measures to encourage solar rooftops, such as the Solar Manufacturing Industry Strategy and various tax incentives.
France: The French government has implemented a renewable energy development plan and provides financial support for solar roofs to support the development of green energy.
A solar roof can provide you with electricity by absorbing solar radiation to convert it into electricity. It can help you to reduce your consumption of conventional electricity, lowering its use costs and saving energy.
The amount of energy and cost savings depends on several factors, such as your household's electricity needs, the size and efficiency of the solar roof system, the climatic conditions of your location, etc. In some cases, the benefits of a solar roof can be significant, especially in many cities where electricity costs are high and sunshine is plentiful. The exact amount of savings may need to be calculated and analyzed in detail.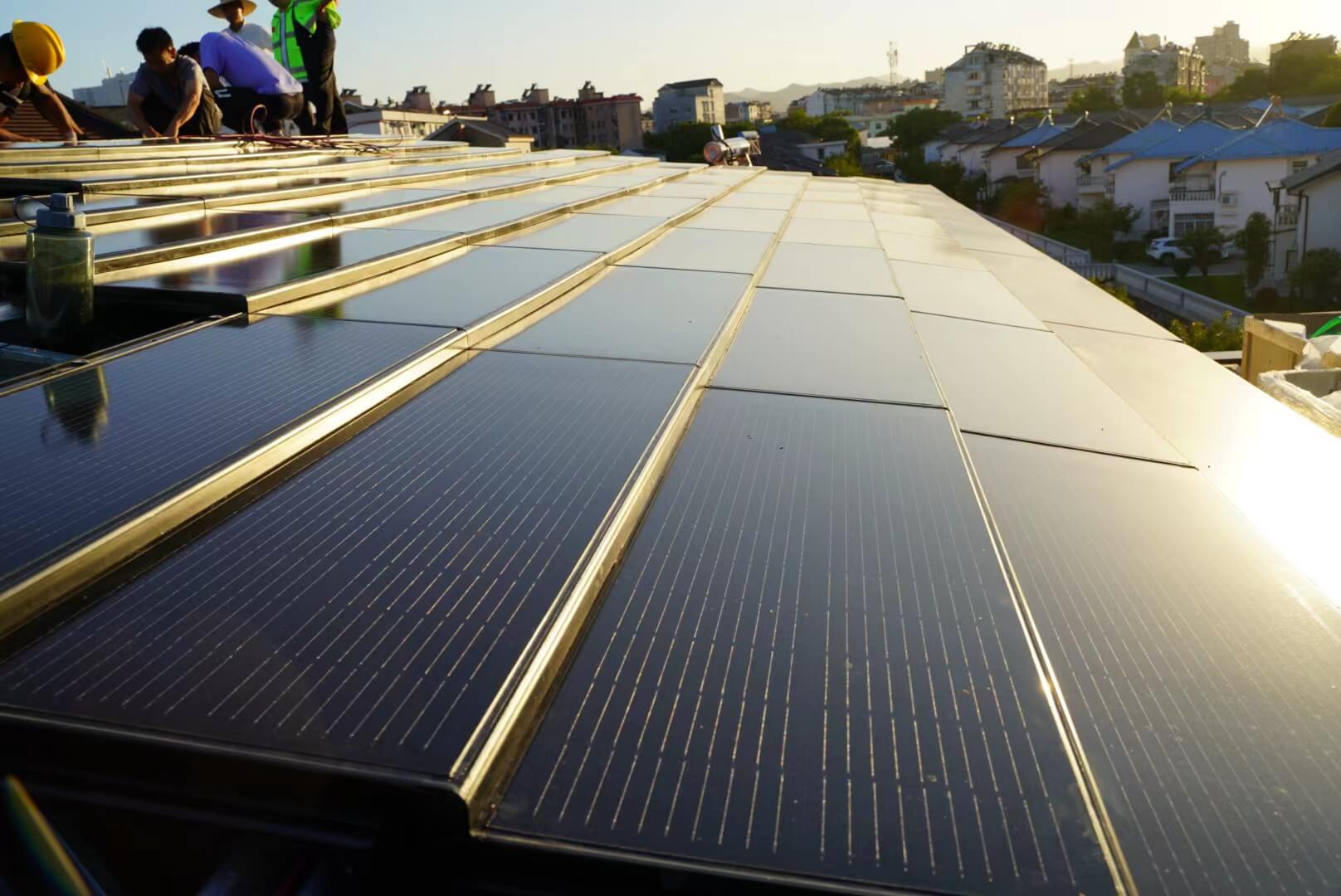 If you are considering installing a solar roof, you can contact one of our solar roofing professionals to ensure that you choose the best system for your home and environment. We can provide more specific and accurate savings figures and other relevant information to help you make an informed decision.