Solar photovoltaic glass is a kind of special glass that can use solar radiation to generate electricity by laminating into solar cells and has relevant current leading devices and cables. In simple terms, photovoltaic glass is a technology that converts light into electricity, which can be divided into crystalline silicon glass and amorphous silicon glass. Buildings that use a lot of photovoltaic glass can generate some of their own electricity through their Windows. The photovoltaic power generated is considered green or clean electricity because its source is renewable and does not cause pollution. In addition to energy cost savings, the potential benefits of using PV glass include reducing the facility's carbon footprint and promoting sustainability.
Crystalline silicon photovoltaic glass is a kind of silicon glass that can generate electricity. "In crystalline silicon PV cells, solar cells are typically connected together and then laminated under toughened, high-transmittance glass to produce reliable, climate-resistant PV modules. Basically, it's a type of glass that can generate electricity using the same technology that solar panels do.
The installed power per square foot of crystalline silicon glass is greater than that of amorphous silicon glass. This means that crystalline silicon produces more than twice the power of amorphous silicon under direct sunlight. Therefore, this photovoltaic glass technology is well suited for projects seeking maximum energy generation and facing the sun. It can be widely used in solid walls and guardrails, canopy and skylight applications, and spandrel glass. Not only the characteristics of ordinary architectural glass but also the production of clean, free energy.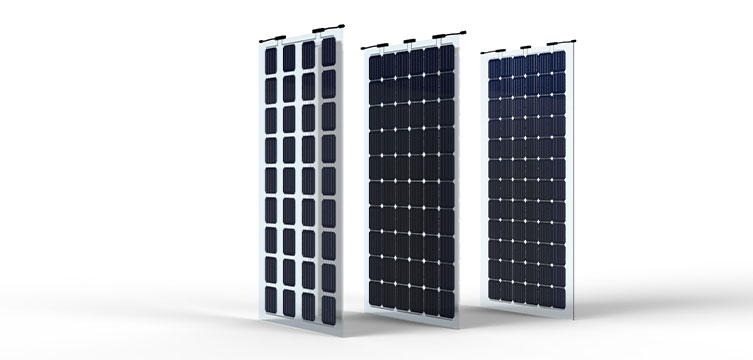 Advantages of Crystalline PV Glass
1. Crystalline silicon glass can be easily customized, especially in terms of shape.
2. Crystalline silica glasses occupy a smaller area to reach a given kWp than amorphous silica glasses.
3. Crystalline silicon glass has a higher installed power per square foot.
Amorphous silicon is a form of silicon, the second most abundant natural element on Earth. However, it differs from silicon in that it is amorphous and disordered like ordinary glass, meaning that some of the atoms in its chemical structure cannot bind. This substance, often abbreviated as a-si, still has some advantages over crystalline silicon, making it more suitable for the manufacture of thin films for coating various electronic components, especially photovoltaic (PV) systems. For example, it can be applied to large areas at extremely low temperatures in a more uniform manner than silicon, allowing it to attach to glass, plastic, and metal.
Amorphous silicon photovoltaic glass technology based on amorphous silicon (a-Si) offers a range of attractive properties that are well-suited for building-integrated photovoltaic devices (BIPV). Solar modules can be assembled into BIPV elements dedicated to the roof and exterior walls, thus allowing the combination of various functions, namely power generation, thermal insulation, shading, and even meeting various aspects of building design.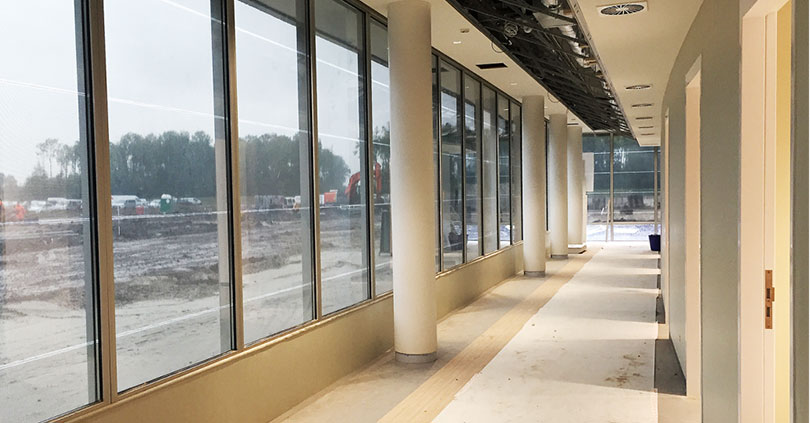 Advantages of Crystalline PV Glass
1. On overcast days and at high temperatures, it produces more energy than crystalline silicon glass.
2. It provides variable visible light transmittance of up to 30%.
3. It provides design flexibility because it can be customized according to architectural requirements.
4. It has a very uniform appearance and is easy to clean and install.
---
Gain Solar is a carbon-neutral solutions expert company established in 2007, which can provide green material for Building Integrated Photovoltaics (BIPV).
Gain Solar BIPV products include solar facades, solar glass, solar roof tile, siding, greenhouses, railings, and more. These systems have frameless modules, hidden mounting, and homogeneous surfaces, and can feature the appearance of any material or color.