Crystalline Silicon Photovoltaic Roofing Tiles in Buildings Standard by Gain Solar Has Won A Grand Award
On March 23, 2023, the standard seminar was successfully held in Wuxi which hosted by CSTM Photovoltaic Standards Committee (CSTM/FC03/TC22").
At the seminar, Jin Hao, Deputy Director of the CSTM Photovoltaic Standards Committee, presided over and presented the "Hundred Group Standards" entry award and standard release award. Yingli Group's professional BIPV enterprise, Gain Solar won the award for its group standard Crystalline Silicon Photovoltaic Roofing Tiles in Buildings, which was led and co-edited by them.

According to the introduction, the group standard for Crystalline Silicon Photovoltaic Roofing Tiles in Buildings will be implemented from December 1, 2022. It specifies the content of crystalline silicon photovoltaic roofing tiles in buildings, which covering scope, terminology and definitions, classification, materials, requirements, test methods and inspection rules, marking, packaging, transportation, storage and etc.
The standard has promoted the application of solar tiles in construction, forming a unified regulatory document for solar tiles and completing the standard for crystalline silicon solar tiles. This further promotes the research and development, as well as the application of BIPV curved tiles.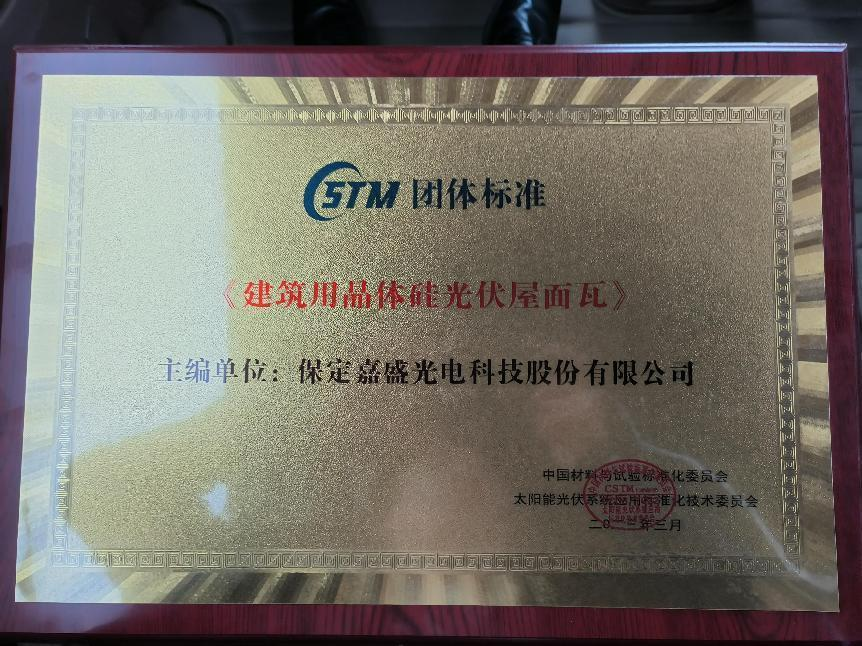 "Crystalline silicon photovoltaic roofing tiles are tiles that encapsulate crystalline silicon solar cells or effectively combine them with other substrates to generate electricity. According to the shape, they are mainly classified into flat solar tiles and curved photovoltaic tiles. The implementation of the Crystalline Silicon Photovoltaic Roofing Tiles in Buildings Standard provides a theoretical basis for promoting the application of photovoltaic tiles in the field of building roofs and improves the standard system of photovoltaic building materials," said Zhang Yifei, General Manager of Gain Solar.
In addition, the standard also mentions the roof structure and installation process of solar tiles, which greatly enhances the aesthetics of buildings.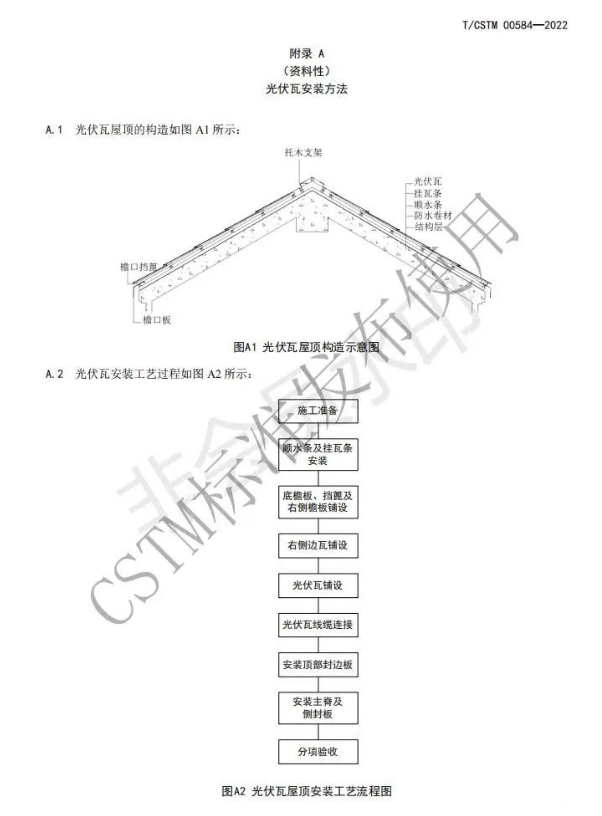 As one of the first companies in China to engage in the BIPV industry, Gain Solar has invested nearly 1 billion yuan in R&D, launched 13 generations of BIPV products, applied for 323 patents, and led or participated in the compilation of 17 standards.We are the first company that obtained GBMC and dual certification from TÜV Rheinland and CTC. Besides, Gain Solar is also the first domestic enterprise to publish international BIPV standards, which has all-round leading advantages in technology innovation, product iteration, project construction, standard formulation, and other aspects.